Today I'm gonna meet some friends for a bbq and everyone is gonna bring something to eat. I've decided to prepare a nice pasta salad with vegetables and speck.Ever heard about speck? It's a gorgeous cured and smoked ham, originally from the Sud – Tirol, an area located between north of Italy and Austria. I love it! You can taste it on small slices with some bread or just add it in many different recipes.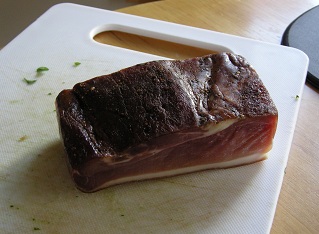 What you need:
500 grams of pasta (farfalle or penne)
1 aubergine
2 courgettes
300 grams of speck
For the dressing:
20 grams of fresh parsley
extra virgin olive oil
salt and black pepper
How to make it:
Before starting here a small tip: when you prepare a pasta salad never use long pasta (like spaghetti) as it's very hard to manage (long pasta sticks togheter very easily).
Cook your pasta according to the directions (if you need help, check my previous post) , drain it well and put it into a large bowl. Add to the pasta 3 tbsp of olive oil and let it cool down.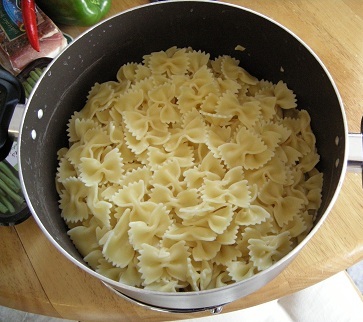 Now you need to prepare the vegetables: put some olive oil in a large pan and add the chopped vegetables. Let them cook for about 20 minutes and remember to add half cup of hot water to avoid your vegetables burn.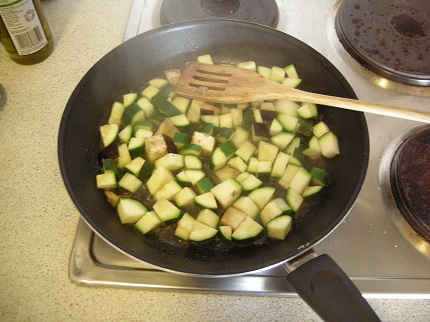 Again set aside and let cool.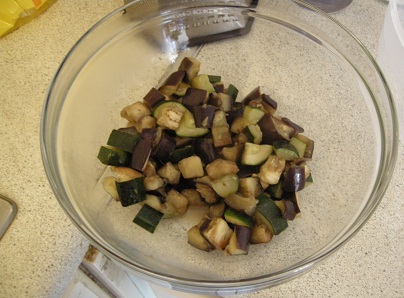 Cut the Speck as thinly as possible and fry it for 5 minutes, then mix it with the vegetbales. Once all the ingredients are ready, add them to the pasta and gently toss.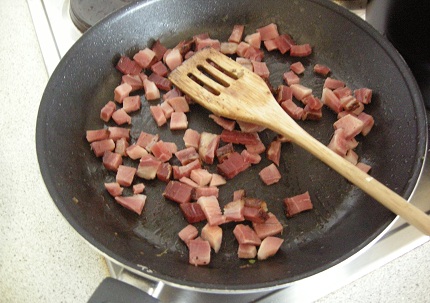 To prepare the dressing mix the 5 tbsp of olive oil, the parseley and salt and pepper. You can decide to add the dressing immediatly or just before serving – Remember that you need to refrigerate your pasta salad for few hours before serving.