Another recipe for your Christmas table: polenta can be a very versatile dish and it is typical from Northern Italy. In this recipe I will explain how it is cooked in Friuli Venezia Giulia, or better how in my family used to be cooked. Polenta is made with stone-grounded cornmeal and with a grainy texture. It can be cooked to be creamy and thick, or allowed to set and then sliced. My grandmother takes 2 hours to cook the polenta over the fire – in this version I have used ready to use polenta and I decided to serve it with mushrooms. It is also perfect with meat, fish or poultry.
What you need:
pack of ready to make polenta
water
salt
200 g mushrooms
1 medium onion
1 dl vegetable stock
2 tbsp extra virgin olive oil
(Optional: parsley and cheese).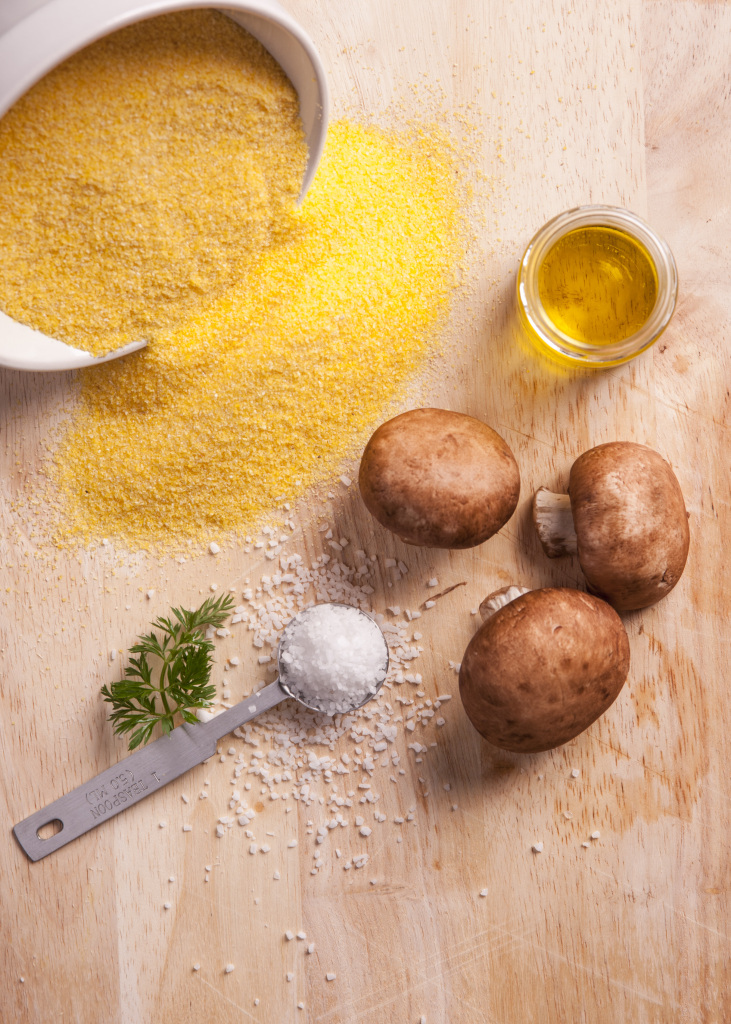 How to make it:
Cook the polenta following the instructions on the package. This recipe can be done with thick or liquid polenta, it really depends on the taste. When the polenta has reached a thick structure transfer it in a dish and let it cool down. In the meanwhile cook the mushrooms: wash them thouroughly, slice them and cook them in an hot pan with the olive oil and the sliced onion. Add the stock little by little until the mushrooms are tender and have browned.
While the mushrooms are cooking on a low fire you can cut your cooled polenta as desired: as it is Christmas I have shaped it as a snowflake using a cookies cut. Just remember to wash the cutter you are using so the polenta does not stick to it.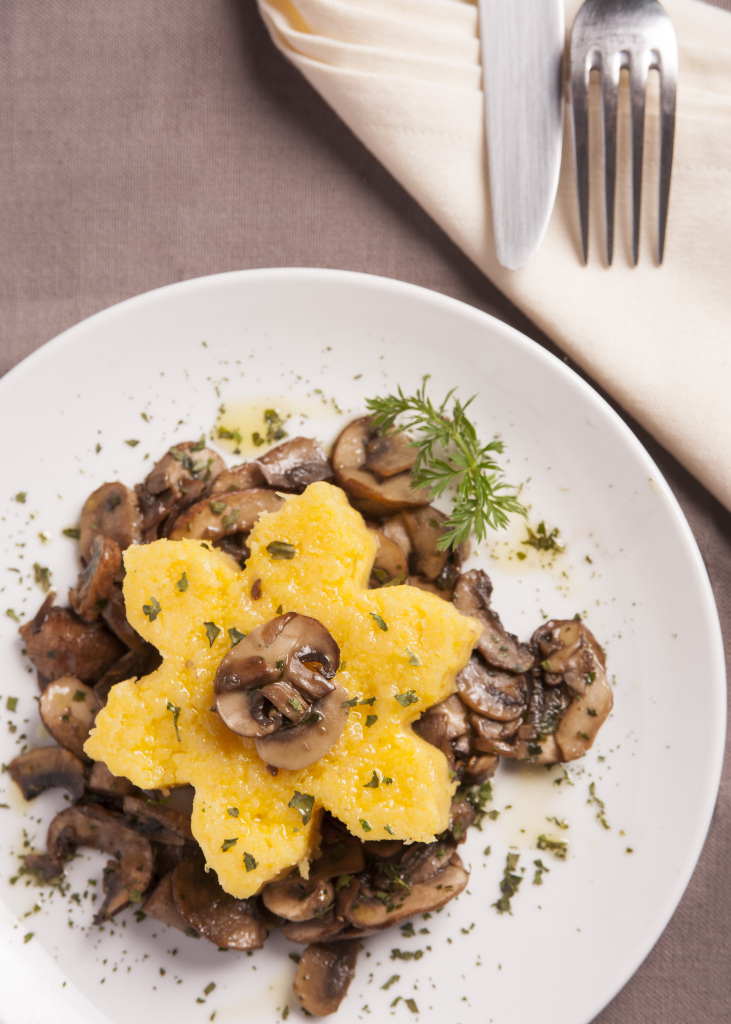 Serve the mushrooms on the top of the polenta and add some parseley if you like.
Tip: you can also add some Emmenthal or pecorino cheese on top of it.