Back to the Kitchen!!! Sorry folks but this Xmas Holidays got me really busy! Anyway…I'm back with one of the best things ever: PIZZA! I love it and I am sure you too!
What you need for the dough:
400 g of plain flour
2 teaspoons dry yeast
2 tbs of extravirgin olive oil
40 g of sugar
1 tbs of salt
250 ml of warm water
What you need for the sauce:
tomato sauce
pinch of salt
2 tbsp of extra virgini oil
mozzarella
anchovies, ham, mushrooms, olives and other ingredients you may like for toppings
Sift the flour with the yeast in a large bowl and add the salt and the sugar. Mix well, make a holel in the centre, add the olive oil and the warm water. Work all the ingredients quickly until you'll have a smooth and slightly sticky ball. Cover your ball with a cloth and leave your pizza dough for few hours until it has doubled in size.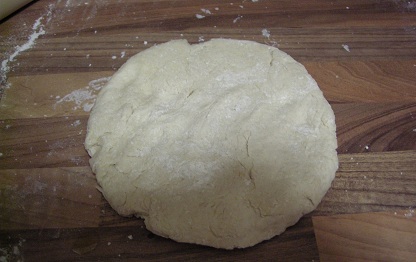 Dust your hands with some flour to avoid the dough from sticking. Start working the dough and stretch it using the back of your hands. You can help yourself by using a rolling pin to roll the dough out. There are few "rules" about how to do it but in my opinion you don't really need to follow them. We don't want a perfect pizza, just our pizza. So work the dough as you like and as you can: it's gonna be ok. If not you can always try again :o)
Once the base is ready coat your baking tray with oil and sift with some flour (alternatively you can use a baking stone) and place the dough on it.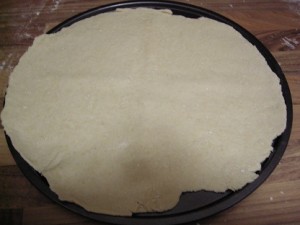 Pre heat the ove to 200°C and in the meanwhile prepare the top by mixing the tomato sauce with the salt, the oregano and the extravirgin olive oil. Cover your pizza with the sauce and add some mozzarella slices. Cook for about 20 minutes and then remove your pizza. You can now add the topping you like (basil, cherry tomato, ham, anchovies, vegetables..) and cook for additional 10 mins. Complete with some oregano and your pizza is ready.